Mental Health Mentoring
Mental Health Mentoring supports individuals with a mental health challenge focussing on how it impacts their work, workplace and work-life balance.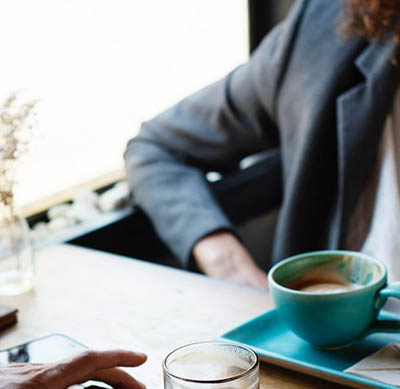 Mental Health Mentoring supports staff with a diagnosed mental health condition and focuses on how it impacts to their studies and their time at university
Improved motivation and productivity at work
"I have gained the ability to really take a step back and see the bigger picture and ensure that I am prioritising my life in the right way. 
"Has been anchor through transitioning in a new a additional role. Helped me come back to who I am …I would probably have signed off sick without this."
"It was great in helping me see my role  from a different perspective. She challenged me where needed and helped me to really analyse what I value from work and life in general. Her support has helped me to connect with my purpose and be at peace with where I am in my career and life. Thoroughly recommend!"
 "Mentoring has built my self esteem and given me the impetus to apply myself fully in the pursuit of my professional goals."
"Mentoring has helped me with my confidence. It has also allowed me greater oversight into what I might do with my work in the long run"
"It was a great experience. I learnt a lot about short falls that need to be addressed if I truly want to become a leader in the organization, and these shortfalls will also impact external relationships."
Mental Health Mentoring enables the individual to establish a private and safe relationship with their mentor who understands the demands of their job in the context of their condition, how it impacts the individual, and appreciates the resultant psychological difficulties and problems that they may face within the workplace. Over time, a supportive and respectful relationship of trust is developed allowing the person to explore issues affecting them and to work on overcoming those barriers.
The Mental Health Mentor supports the staff member with problem-solving, decision-making and testing out new strategies for coping. Mentoring can highlight destructive work patterns, blind spots and difficulties that the individual is experiencing in relation to others, or their work, and helps address these issues.
Mental Health Mentoring sessions offer opportunities for reflection and constructive feedback to enhance personal development. This not only benefits the individual but also the work they undertake and the relationships they have with colleagues and management.
Sessions can be offered as a one off, but are usually most effective where several sessions are scheduled over a set amount of time. This enables the Mental Health Mentoring to become embedded into every day working practice.