Specialist Mental Health Mentoring
Specialist Mental Health Mentoring
Mental Health Mentoring supports employees with a mental health condition and focuses on how it impacts their work, wellbeing and work-life balance. 
£61.99 (excluding VAT) in London
£59.99 (excluding VAT) outside London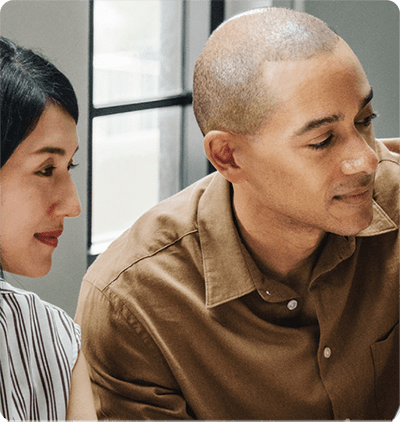 UMO's Mental Health Mentoring supports the employee with problem-solving, decision-making and testing out new strategies for coping. It can highlight destructive work patterns, blind spots and difficulties that the individual is experiencing in relation to others, their work and time at work and helps address these issues.
Sessions offer opportunities for reflection and constructive feedback to enhance personal development. This not only benefits the individual but also the work they undertake and the relationships they have with colleagues and managers.
Mental Health Mentoring enables the employee to establish a private and safe relationship with their mentor who understands the demands of their work in the context of their condition, how it impacts the individual, and appreciates the resultant psychological difficulties and problems that they may face within the work context. Over time, a supportive and respectful relationship of trust is developed allowing the person to explore issues affecting them at work and to work on overcoming those barriers.